STEEL STRIP FOR FLEXIBLE ROTARY DIES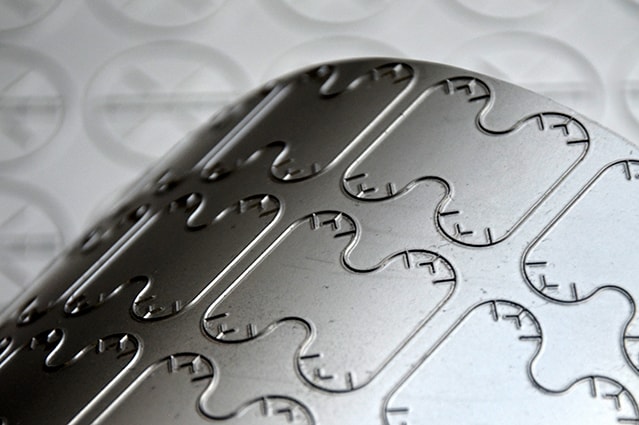 To produce a high quality flexible die, steel of immaculate surface finish, uniform thickness and precise geometry is a prerequisite. By meticulous selection of the raw material and specialized rolling and hardening treatment, Paturle Aciers' flexible die steel assures a product of superior performance.
A product of exceptional durability and outstanding adhesion to the die, Paturle Aciers' steel for flexible dies delivers a consistently high level of excellence in workability and quality of cutting.
Standard sizes are available from Paturle Aciers' existing product portfolio. Alternatively, client requirements for customized flexible die steel can also be met on short lead times.