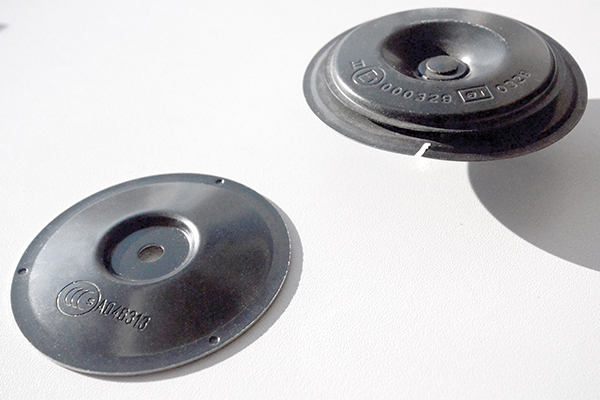 Paturle Aciers' coated steels are applied in a variety of applications that require a high level of consistency in quality.

Automotive horns are a critical safety component in a vehicle and require a very high level of reliability and durability. A horn's performance depends on the horn's diaphragm which requires steel of exceptional quality to deliver outstanding resistance to fatigue, corrosion and repeated use.

PATURLE ACIERS' precision coated steel strips, conceptualized and developed especially for horn diaphragms, are crafted for use in highly demanding environments and conditions and guarantee a unique product that delivers consistency in tonality as well as in durability. PATURLE ACIERS' special steel for horn diaphragms offers a high strength steel with a coating on both sides that provides durability, reliability, besides enhancing productivity and manufacturing for the horn manufacturer.

Paturle Aciers' coating line provides a coating on the surface of a metal substrate such as cold-rolled steel, stainless steel or aluminium, that provides protection against oil and chemicals and improves metal integrity and wear resistance. Suggested applications include automotive gaskets of exceptional sealing capability and suitable for use under demanding conditions where repeated impact and abrasion are exerted by other parts.